The bookmark is at its very core a placeholder.  Whereas a single bookmark will suffice for a cozy read by the fireplace, bookmarking on the Web proves to be another matter entirely. Social bookmarking sites like Delicious and StumbleUpon allow users to tag their bookmarks, essentially leaving a digital breadcrumb.  Tagging enables users to search through their own previously saved bookmarks, those of friends in their networks, and the collective group of social bookmarking Faviki users, to find content related to their keyword interest.  Still, how do I know that other users share my own naming conventions (Semantic.Web vs. Semantic_Web vs. Semantic-Web) or perception of content meaning ("dough" as in a slang term for money or a baking ingredient for making pizza) when they tag their bookmarks?  Enter Faviki, a semantic social bookmarking service.
So What Does Faviki Do?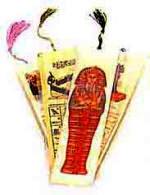 Glad you asked! Faviki enables Web users to remove the ambiguity of their social bookmarks and bridge the gap between tags and meaning.  By improving a user's ability to find their place on the Web, Faviki also enriches the concept of a keyword search by insuring that the link between a keyword and the meaning behind it remain unambiguous.  Furthermore, Faviki restores much of the value of social bookmarking by maintaining the uniformity of "placeholders" all over the Web.
How Does Faviki Work?
Faviki works in conjunction with two collaborative Web initiatives, DBpedia and Wikipedia, to ensure semantic tagging of bookmarks. The use of DBpedia, which extracts structured Wikipedia entries, allows users to see the relationship between a tag and its meaning. Upon opting to bookmark a Web resource, Faviki leverages Zemanta to recommend commonly used semantic tags, as well as a Google Tag search of DBpedia to enable users to search tags with entries in Wikipedia. Used in conjunction these resources uphold the bookmark's "object-concept" relationship. Furthermore, integration of the Delicious and Twitter APIs allow users to embrace social media and import bookmarks from Delicious as well as share their Faviki bookmarks on Twitter.
How Can Faviki Help Me?
By embodying a Semantic social bookmarking service, Faviki provides you with a tool to bookmark resources you find on the Web and retain their meaning by relating those tags to Wikipedia concepts.
Simplicity – Tagging a bookmark in Faviki becomes especially simple due to to the semantic tag recommendation and search systems and concise user interface.
Social Media – Integration with Twitter gives you the an easy option to share bookmarks on Twitter and let your followers know where you're leaving Web placeholders.
Eliminate Ambiguity – Semantic tagging means the tag you you've placed on a bookmark is backed by a clear and comprehensive concept in Wikipedia.
Eliminate Redundancy – The ability to import bookmarks from Delicious means you don't have to switch tools or bookmark twice or change tools or bookmark again.
Power Search – Searching for a keyword on the Faviki homepage essentially amounts to a search of  all tagged Web resources on a given Wikipedia entry, as deemed by the collective Faviki community.
How Do I Use Faviki?
User Homepage and Setup
Log into your user account and you'll be presented with your homepage.

Delicious users : On the homepage, select Import then Delicious Account settings, to link to your delicious profile and import your bookmarks. Faviki will give you the option to convert your tags to a common tag equivalent.

Note to Yahoo! users: OAuth implementation has not yet been implemented, but to import your last 100 bookmarks put #import in the password section.

Twitter users: Under edit profile, you'll find the option for Twitter Account Settings, enter your information and your good to go.

Back to the homepage and you'll see:

A list of your bookmarks.
A user profile box with a tag cloud and your Faviki friends.
A list of categories for all the bookmarks on page.

Faviki Search : Users can search Faviki for specific users, tags, and any combinations thereof.

People field
Tags field
Google search
Search button
Searching by any tag (OR) or all tags (AND)
Bookmarking!
Navigate to the Web resource you're looking to bookmark.
I'll use the homepage of Cu3er, a free flash slider, as an example
Click the Faviki bookmarklet button on your toolbar.
From the Faviki tagging window, a list of Zemanta recommended tags appears, I'll select some of the tags, and then click edit bookmark.
I'll choose to leave the Bookmark title as it is.  I also want to leave the bookmark public so I won't check the box marked private.
Under the Add Some Text From Page Tab, I'll add some descriptive text from the "About Cu3er" page.
Under the Add A Personal Note tab, I'll add some personal text for me on why I bookmarked Cu3er.
Clicking Save will save the bookmark to my Faviki profile.
I click Close and my bookmarking experience is complete!
Developers
Faviki offers developers an API should you wish to develop a website or online application and need a way to save or edit bookmarks.
In A Nutshell
Faviki offers a quick and easy way to save bookmarks, semantically tag them, search for new bookmarks related to tags, and share Web resources on Twitter. As a free bookmarking service, Faviki offers you the ability to contribute to the Semantic Web initiative and indirectly to Wikipedia. Faviki will only continue to grow as more and more users tag their favorite pages and edit Wikipedia entries.  As a user, Faviki provides a semantic bookmark opportunity for as many sites as their are on the Web, and that as we know is limitless.
Social Bookmark Tagging with a Semantic Twist, Faviki!
Other Helpful Articles on Faviki: